Racking Maintenance
In busy warehouse and workplace areas racking can get damaged or misaligned, making it a danger to both your staff and your business. At Premier Storage Projects, our racking maintenance services include –
Racking inspections


Installation

Racking

repairs
What Premier Storage Projects Offer
Regular Rack inspections are not only sound business practice, they are also a legal requirement
In high traffic and busy warehouse/workplace environments racking can get damaged or misaligned, making it a danger to both your staff and your business.
The constant loading and unloading of pallets can compromise the strength, stability and integrity of any storage system which is why they need to be inspected regularly for signs of wear and tear.
Inspections can:
Prevent damage to people or goods
Extend the life span of facilities
Minimise future repair costs by discovering risks early
Offer a speedy repair service
Compliance
All companies are legally obliged to ensure their employees work in a safe environment with safe equipment. The legislation and guidance that covers this includes:
The Workplace, Health, Safety and Welfare Regulations 1992 – Maintenance of workplace, and of equipment, devices and systems
Health and Safety at Work Act 1974 Section 2
The Provision and Use of Work Equipment Regulations 1998 (PUWER)
The HSE Warehouse and storage safety guide HS (G) 76
Failure to comply can cause serious personal injury and even death of operatives, reduced productivity and lead to:
Expensive and disruptive legal proceedings
Higher insurance premiums
Damage to reputation
Our Rack Inspection service provides a comprehensive audit of your beams, uprights, frame bracing, floor fixings and lock-in clips. As the inspections are carried out in typical operational conditions, the inspectors also check that it is fit for purpose. At the end, they issue a report on any damage, and provide advice on how it can be fixed.
Thanks to our wealth of racking project-management and installation expertise, Premier Storage Projects can offer you the full spectrum of products and services.
Whether you need a single bay of shelving, or an extensive system installation, Premier Storage Projects delivers on time and in perfect condition with a range of skills and resources to meet your exacting requirements every time.
Premier Storage Projects will always work with you to ensure that all our racking products are:
Delivered to you in line with your agreed timescales
Arrive with you in excellent condition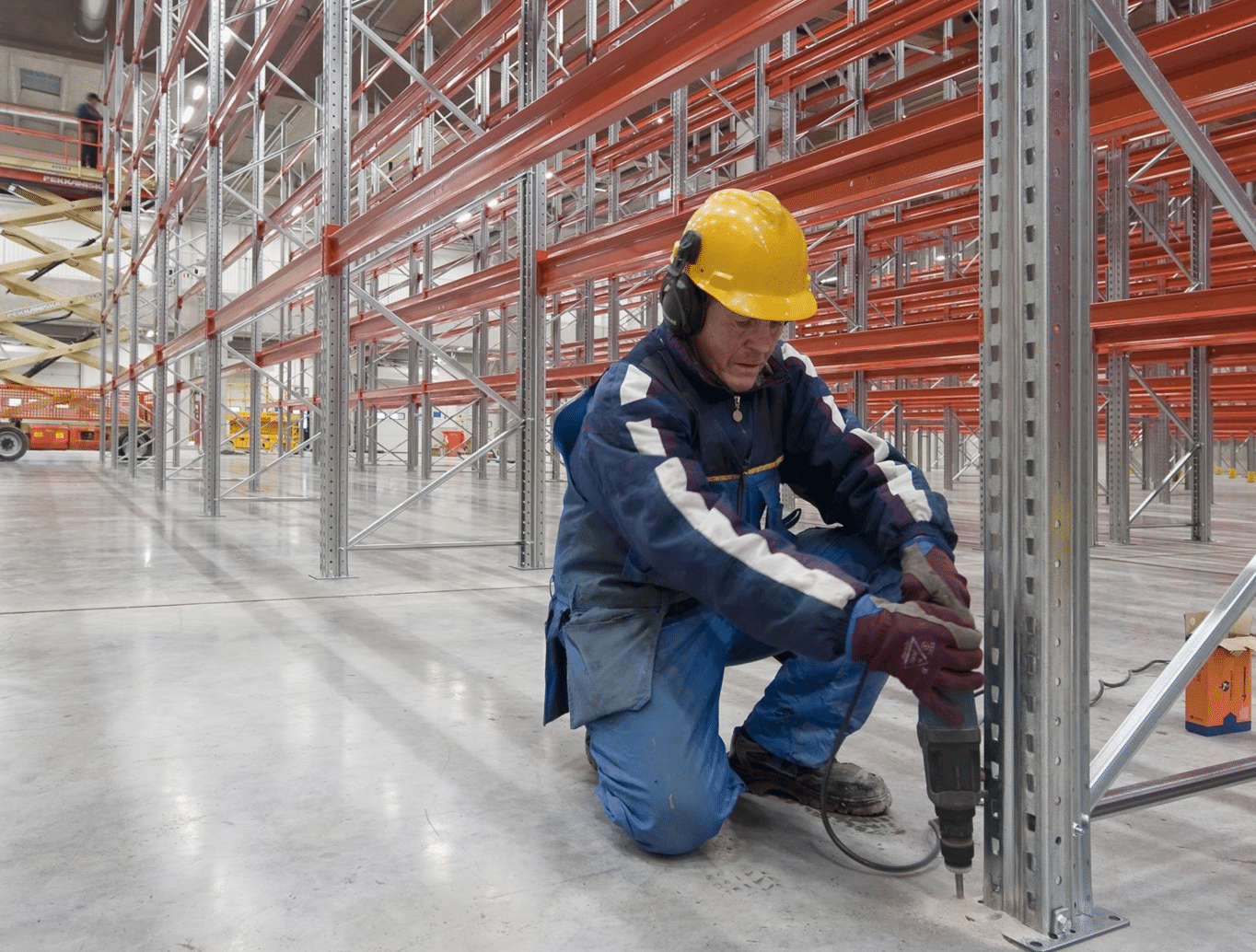 And when it comes to installation? Our fully-trained and experienced staff will install your racking in line with your requirements, before handing over to you on completion with appropriate documentation.
In all project management and installation cases, we give full consideration to:
Performing all work in line with agreed methods, instructions & specifications
Working in partnership with other contractors to deliver the best solution for you
Being flexible to accommodate any changing requirements
Providing full documentation and certification to comply with local laws and regulations
You want to make sure your operation is always operating at its safest and most efficient
Service & Racking Maintenance
Guaranteeing ongoing safe operations means accepting your legal responsibility to ensure your storage products are regularly inspected and maintained. Our experienced teams are here to help.
Our expert teams of skilled service & maintenance inspectors can be by your side; carrying out any remedial work required and providing ongoing servicing and support of all our products within your facility.
You want to make sure your operation is always operating at its safest and most efficient. We provide this assurance by:
Offering a maintenance or service contract to your specific requirements
Carrying out maintenance in line with your service plan
Using certified service technicians
Conducting systematic follow-ups of inspections and repairs
Upgrading existing facilities with repairs or new technology
Monitoring and following-up existing legislation, regulations & norms
Training your staff in the use of our equipment
Do you have a question about our racking maintenance? Send us a message below-